Dunnage Wood Suppliers | Cribbing Lumber
As we like to say, "We Got Wood." Troymill is the largest supplier of Hardwood Dunnage and Blocking Lumber in the region. With a hardwood Cant supply unmatched in terms of volume and variety of sizes, Troymill is able to provide great pricing and even better service. From 2×4's to 6×6's and more, Troymill is the place to find the wood you need to ship your material safely and on time. As one of the leading dunnage wood suppliers, trust us to get the job done.
Several Species of Hardwood (Oak, Maple, Cherry, and more!)
Southern Yellow Pine, Spruce-Pine-Fir (SPF), Aspen and Poplar too
Common wood blocking sizes of 2×4, 2×6, 3×3 lumber, 3×4 lumber, 4×4 and 4×6 (plus many more than we can list!)
Cribbing lumber and hardwood cribbing
Dunnage wood and dunnage boards
We can cut any size you need – don't be shy – give us a call!
Railroad Ties (Typical size of 7×9-8″)
Peeler Cores (3×3 Southern Yellow Pine or Poplar)
Heat Treatment, Bark Free for Export Needs (IPPC/ISPM-15)
Precision Cut to Length

Why Choose Dunnage Wood Suppliers? 
Troymill Wood Products is the leader among dunnage wood suppliers across multiple U.S. states. With one of the largest dunnage lumber supplies in the area, we are fully equipped to meet all of our customer's requirements. When your company needs reliable wood transportation equipment, trust dunnage wood suppliers like Troymill for the highest-quality products. 
To meet your dunnage wood and other lumber needs, Troymill utilizes our nearly 50 acres of land to house our expansive inventory of raw materials. To be one of the largest lumber suppliers in the Midwest, we have the latest technology and equipment to provide the best wood products and services. At our facility, we work with the best in automated saw technology, perform ISPM-15 specific heat treatments, and use high-speed turbo nailers. Every part of our facility ensures we provide the best lumber equipment, such as wood dunnage. 
To understand the importance of dunnage wood suppliers, it's crucial to understand how industrial lumber is graded and deemed. Lumber is graded on a level from one to four. Level one-grade lumber is the highest grade and is typically used for furniture and cabinets. Industrial lumber processed by Troymill is a level four-grade lumber. Just because industrial lumber used to create dunnage is at a lower level does not mean it's lower-quality. In fact, industrial lumber is even more important as it is used for high-strength applications and industrial transportation. 
What is Dunnage Wood?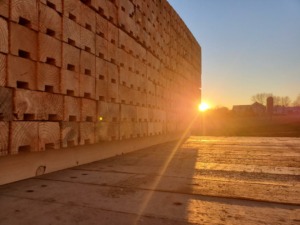 Dunnage wood typically goes unnoticed and underappreciated as a crucial transportation element, but it's time that changes. Dunnage is one of the most commonly used and readily available pieces of wooden transportation equipment. Dunnage can be used to secure cargo, freight, and packages. For example, most semi-trucks transporting products depend on dunnage to stabilize the products inside. You can find dunnage wood typically in the bed of trucks, 18-wheelers, and cargo holds across the world. 
Historically, dunnage referred to the personal belongings of travelers on ships and trains. In today's world, dunnage wood now refers to materials used to stabilize products during transportation. Dunnage can be found anywhere products are sent or received. This could be in the bed of a truck, the hold of a ship, or in the trailer of an 18-wheeler. Despite our world's shift towards technological advancements, dunnage wood is still a crucial element to stabilize shipments. 
Wood is the most common material used for dunnage. It's widely available and relatively simple to process into dunnage. While some may think that any regular piece of wood can be used as dunnage, this is not the case. Wood dunnage should be durable and free from any major splits or defects. It is dunnage wood suppliers' jobs to provide dunnage that is strong enough to protect products that are transported.
Another reason to trust dunnage wood suppliers for your dunnage equipment is sustainability. Wood is efficient to process and it's environmentally friendly. Wood is the only 100% renewable resource in the manufacturing of building products. We take sustainability seriously at Troymill. Every piece of lumber that comes to our facility is used to the very last fiber, even the sawdust. We believe that good business practices of using every element of a wood product or pallet are especially crucial in the industrial and manufacturing industries.  
Wood Dunnage Applications
In the transportation industry, many components have to be precisely measured, weighed, and heavily regulated to ensure safe and accurate transportation. Wood dunnage is unique because it can come in a variety of sizes and specifications. Every shipping container, cargo hold, or bed of a truck is different. Wood dunnage can be processed and cut to fit every type of application. 
Besides international shipments, there are no regulatory procedures in domestic transportation set for wood dunnage. Simply, wood dunnage is meant to stabilize products and make the transportation of products safer and easier. Wood dunnage can be used by any industrial business or application that transports heavy-duty products regularly.
Across the globe, transportation professionals and facility workers use wood dunnage to their advantage. These professionals use wood dunnage to create pockets of space in between products to prevent the cargo from touching. Alternatively, wood dunnage can also be used to take up space so that smaller cargo won't shift in transit or knock into each other, causing damage. 
There are no hard-set rules for how wood dunnage should be used. Depending on the cargo you are transporting and the size of your transportation method, wood dunnage can be processed to meet your needs. When you need heavy-duty wood dunnage to protect your shipments, trust Troymill Wood Products to supply the highest quality wood dunnage. 
Understanding Dunnage Wood Suppliers Near Me
If you are looking for dunnage wood suppliers near me, it's helpful to understand the differences in dunnage wood and what supplies are available. Once you know more about wood dunnage and what you need for your transportation job, contact Troymill today. 
What is Cant Lumber?
Cant lumber is a general term that refers to wood that's cut from the center of a tree that is dense and suitable for industrial purposes. Once the cant has been cut from the tree, it is processed at sawmills. While there is no set rule for how processed a piece of cant has to be, most sources define cant lumber as a log that's slabbed on one or more sides.
The United States Department of Agriculture: U.S. Forest Service describes cant lumber as a log that is squared on two or more sides. Once cant lumber is processed, it can be sold as a large slab to be used for industrial applications. 
What is the Difference Between Cribbing and Dunnage?
Many sawmill facilities like Troymill offer both wood cribbing and dunnage wood. While the items are similar, they do have important differences. A "box crib" or "cribbing" are blocks used to build temporary structures out of wood to support heavy objects for construction, item relocation, pipe skids, vehicle rehab, and equipment stabilization. Cribbing lumber is often used to secure debris in collapsed buildings or for temporary support in the buildings themselves. 
There are also different types of cribbing wood blocking sizes. Horned cribbing has interlocking ends that stack together, similar to Lincoln logs. Notched ends can work in a similar fashion. Just like shaft sets, the ends can be processed into pegs, posts, fins, dove tails, or even interlocking pieces depending on the requirements and the engineered design. 
Dunnage, as we know now, is used to support and stabilize products shipped in semi-trucks, ships, or transportation with cargo holds. Dunnage lumber is not used for construction or supporting buildings. 
What Species of Lumber Can Be Used for Dunnage or Cribbing?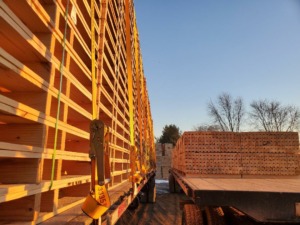 If you are looking for dunnage or cribbing lumber, there are different types of lumber for you to choose from. For either application, you can find Southern Yellow Pine, Oak, Ash, Maple, and even more. Many of these wood species can be found along the U.S. east coast, stretching down from New York to Florida, and as far west as Texas. 
No matter what type of lumber we process, Troymill Wood Products ensures every piece of lumber is used economically and sustainably. Whether you need Oak cribbing or 4x4x8 Maple lumber, Troymill has the wood products industries can depend on. 
What Are Other Commonly Used Lumber Types? 
Troymill takes pride in providing our customers with a wide variety of wood products and dunnage. Below are the sizes of additional lumber that we supply.
3×3 lumber
3×4 lumber
3×3 poplar
3×3 pine lumber
4x4x8 maple lumber
ISPM-15 Heat Treatment
If your company ships its products across the globe, it's important to understand ISMP-15, the heat treatment of wood. If you don't know about ISMP-15 and don't follow the regulations, you may face consequences for non-compliant wood products. Heat treatment is a non-chemical process that kills bugs in wood to assure the health of other ecosystems across the world. The thermal treatment goes beyond the surface to kill any living organisms as well as improve the wood's resistance to rot and fungus. 
The International Standards for Phytosanitary Measures No. 15 (ISPM-15) is an International Phytosanitary Measure created by the International Plant Protection Convention (IPPC). The IPPC directly addresses the need to treat wood materials that are used to ship goods between countries. The main purpose of ISPM-15 heat treatment is to prevent the international transport and spread of disease and pests that could negatively affect global plants or ecosystems.
The ISPM-15 heat treatment should be applied to all wood packaging materials, including pallets, shipping pallets, crates, dunnage, cribbing, etc. Each item is required to be debarked and heat-treated or fumigated with methyl bromide and stamped or branded with a mark of compliance. The compliance mark is commonly known as the "wheat stamp." 
When companies need wood dunnage for sale near me and other wood materials, they can rely on Troymill Wood Products. Not only do we have one of the largest supplies of industrial lumber in the Midwest, but we also have the largest supply that is durable and safe for global transportation. Our state-of-the-art heat treatment facility allows us to quickly process full truckloads of pallets and dunnage lumber for your export needs. 
Mitigation of Transportation Risks
One of the #1 reasons transportation managers trust wood dunnage suppliers like Troymill for dunnage is to mitigate transportation risks. Wood dunnage can save business owners from headaches, product loss, and customer dissatisfaction. Wood dunnage helps prevent in-transit damage. 
Every business owner that ships products across the country or globe faces the risk of in-transit damage. Once a product leaves your facility, it's impossible to control the outcomes that will affect your shipping. Risks like losing money on a damaged product, transportation accidents, or upset customers due to damaged products are all part of transporting materials.
Wood dunnage can mitigate some of these risks. Depending on the size of your cargo, you can use dunnage to create more space within the transportation unit or create less space to keep the materials together. There will always be risks with a business, especially in transportation. Troymill Wood Products can help ease the stress of transportation risks with dunnage trucking lumber. 
Choose Troymill Wood Products | Dunnage Wood Suppliers 
As one of the leading dunnage wood suppliers in the Midwest, Troymill is proud to supply our customers with high-quality wood dunnage and cribbing lumber. We provide exceptional customer service to our clients and a competitive cribbing and wood dunnage price. When seeking dunnage wood suppliers near me that understand the lumber industry, we are the best choice. 
Troymill provides our customers with every wood product they could need. For cribbing or dunnage wood sizes, we sell dimensions anywhere from 2x2s to 12x12s. Below are just a few of our common sizes and wood specifications.
3×3 hardwood and SYP 

3×4 hardwood and SYP

4×4 hardwood and SYP

4×6 hardwood and SYP

6×6 hardwood and SYP

8×8 hardwood
10×10 hardwood
12×12 hardwood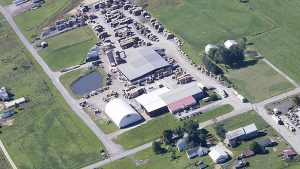 Our wide range of wholesale pallets, crates, dunnage, and cribbing combined with our innovative technology takes our products to the next level. Our skilled team of dunnage wood manufacturers can provide you with high-quality dunnage lumber for transportation. If you're ready to improve your transportation operations with wood dunnage from Troymill, connect with us today. 
What Is Dunnage Wood?
Dunnage wood is a term used to describe wood packaging materials, often in the form of loose boards, blocks, or bracing, used to secure and protect cargo during transportation. The primary purpose of dunnage wood is to prevent the shifting or movement of goods, thus ensuring safe and stable transport. It serves as a means of stabilizing cargo within containers, on pallets, or in other shipping and storage configurations.
Dunnage wood comes in various sizes and shapes, and it can be used in multiple ways. For instance, dunnage may be placed between goods to prevent them from shifting, or it can be used to create barriers to separate different types of cargo within a single container. Dunnage wood is also used to elevate cargo from the floor of a container or to provide support for heavy or irregularly shaped items. The choice of dunnage wood and its configuration depends on the specific needs of the cargo being transported and the requirements of the shipping method.
In international trade and shipping, dunnage wood must meet certain phytosanitary standards to prevent the spread of pests and diseases. For instance, dunnage used in wooden crates or packaging must comply with the International Standards for Phytosanitary Measures No. 15 (ISPM 15). This standard mandates heat treatment of the wood to ensure it is free from pests and diseases. Non-compliance with ISPM 15 regulations can lead to customs issues and restrictions in international shipping.
Dunnage wood plays a crucial role in ensuring the safe and efficient transport of goods, particularly in situations where cargo needs to be protected from damage or movement during transit.
What Is The Best Wood For Dunnage?
The choice of wood for dunnage, or wood packaging materials used to secure and protect cargo during transportation, can significantly impact the effectiveness of the dunnage. When selecting the best wood for dunnage, several factors should be considered. These factors include the specific application, budget, local wood availability, and the requirements of the cargo being transported.
Hardwoods are often regarded as some of the best choices for dunnage. These woods are prized for their strength and durability, making them suitable for supporting heavy loads and withstanding the rigors of transportation. Hardwood dunnage is particularly well-suited for applications where durability and load-bearing capacity are paramount.
Pine, a softwood, is another commonly used wood for dunnage. Pine is appreciated for its affordability and widespread availability. While not as durable as hardwood, it can still serve well in many dunnage applications. It is often chosen for situations where cost is a significant factor.
Is Dunnage Wood Treated?
Dunnage wood can be either treated or untreated, depending on various factors such as its intended use and the cargo being transported. The decision to treat dunnage wood is influenced by several key considerations.
One of the primary drivers for treating dunnage wood is compliance with regulations, particularly international standards. The International Standards for Phytosanitary Measures No. 15 (ISPM 15) outlines regulations for wood packaging materials, including dunnage. ISPM 15 requires the heat treatment or fumigation of wood packaging materials to prevent the spread of pests and diseases. As a result, treated dunnage wood is essential for international shipping, especially when crossing borders, to ensure compliance and avoid customs issues.
The type of cargo being transported also plays a significant role in determining whether dunnage wood should be treated. For cargo that is sensitive or food-related, treated dunnage wood may be required to maintain hygiene and prevent contamination. In such cases, treated dunnage wood helps ensure the cargo's safety and integrity during transportation.
The expected duration of dunnage wood use can impact the decision regarding treatment. For one-time or short-term transportation, untreated dunnage may suffice. However, if the dunnage is intended for multiple uses or prolonged use, treatment may be preferred for longevity. Treated dunnage can be more durable and resistant to wear and tear, making it suitable for long-term applications.
Ultimately, the choice of treated or untreated dunnage wood should align with the specific needs of the application and the requirements of the cargo being transported. It's essential to understand and comply with any applicable regulations, especially when engaged in international shipping, to ensure the legal and safe transport of goods. If there are uncertainties about the treatment requirements for dunnage wood, consulting with local authorities or organizations responsible for regulating wood packaging materials can provide valuable guidance.
What Size Is Wood Dunnage?
The size of wood dunnage can vary widely depending on the specific application and the cargo it is meant to support and protect.
What Wooden Dunnage Should Not Be Used?
Dunnage made from wood that has been treated with toxic chemicals or is contaminated with hazardous substances should not be used. Such wood poses potential health and safety risks during handling and transportation and may also be in violation of environmental regulations.
Wooden dunnage that is rotted, damaged, or structurally compromised should be avoided. Rotted wood lacks structural integrity and may fail to adequately support or protect cargo, while damaged wood can break or splinter during transit, leading to cargo damage.
Additionally, when using wooden dunnage for international shipping, it is critical to comply with international regulations such as ISPM 15 (International Standards for Phytosanitary Measures No. 15).
In cases where sensitive or food-related cargo is involved, untreated softwood, such as pine, may not provide adequate protection. In such instances, the use of treated hardwood or alternative materials might be preferred to prevent any potential contamination.
It is essential to match the choice of wooden dunnage to the load-bearing requirements of the cargo. Using dunnage that cannot support the weight and pressure of the cargo may lead to cargo shifting or damage during transport.
Ensuring compliance with industry-specific standards and guidelines is crucial. Different industries or cargo types may have specific dunnage requirements to ensure safe and secure transportation.
What Does Dunnage Mean?
Dunnage refers to materials or items used to secure, support, and protect cargo during transportation, storage, or handling. Dunnage serves the primary purpose of preventing the movement, shifting, or damage of goods while in transit.